Vikings Open 2019 with Fury, Down Falcons 28-12
2 min read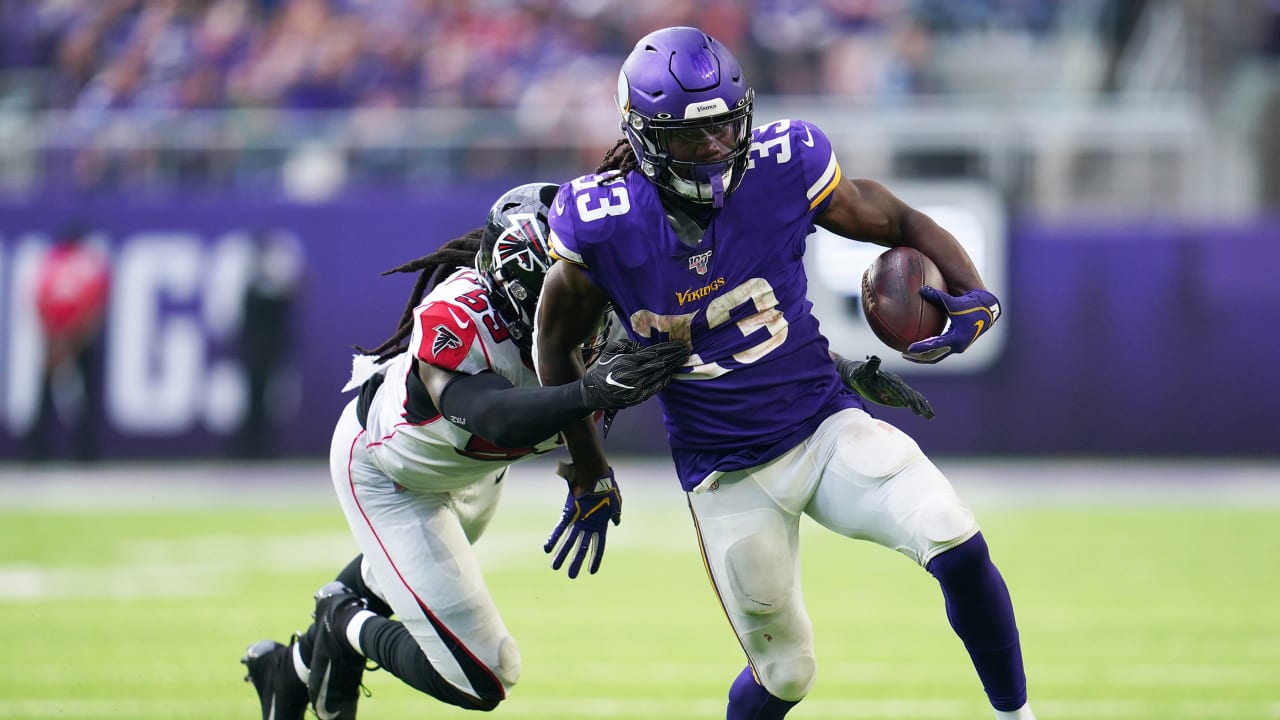 Minnesota's defense pressured Ryan throughout the game. Ryan finished 33-of-46 passing for 304 yards and two touchdowns for passer rating of 85.8, but much of the damage was done when the game was out of reach.
Ryan was sacked four times, once each by Barr, Everson Griffen, Danielle Hunter and Linval Joseph.
Austin Hooper led Atlanta with 77 yards on 9 catches, but the Vikings limited Julio Jones to 31 yards on six catches (11 targets). Jones caught the Falcons final score, a 2-yard reception.
The Vikings built a 21-0 lead by halftime, even though they only had one more yard of offense in the first half (167 to 166) thanks to three turnovers in the opening 30 minutes.
The average drive start for Minnesota was the Atlanta 35, compared to the Falcons starting on their own 27, in the first half.
Adam Thielen catches a 23-yard pass from Kirk Cousins (Dan Bailey kicks PAT) [2 plays, 21 yards, 1:03 time of possession]
YAC: Thielen worked his way across the field in a 1-on-1 against cornerback Isaiah Oliver and got a step. Cousins had a clean pocket and time to find Thielen, who caught the pass at the 11 and stepped through a diving tackle attempt by Oliver. He muscled in at the goal line through a tackle by Ricardo Allen for 11 yards after the catch and Minnesota's first score of the 2019 season.
https://www.vikings.com/news/vikings-open-2019-with-fury-down-falcons-28-12