Vikings Defense Wary of Trubisky's Mobility, Bears…
2 min read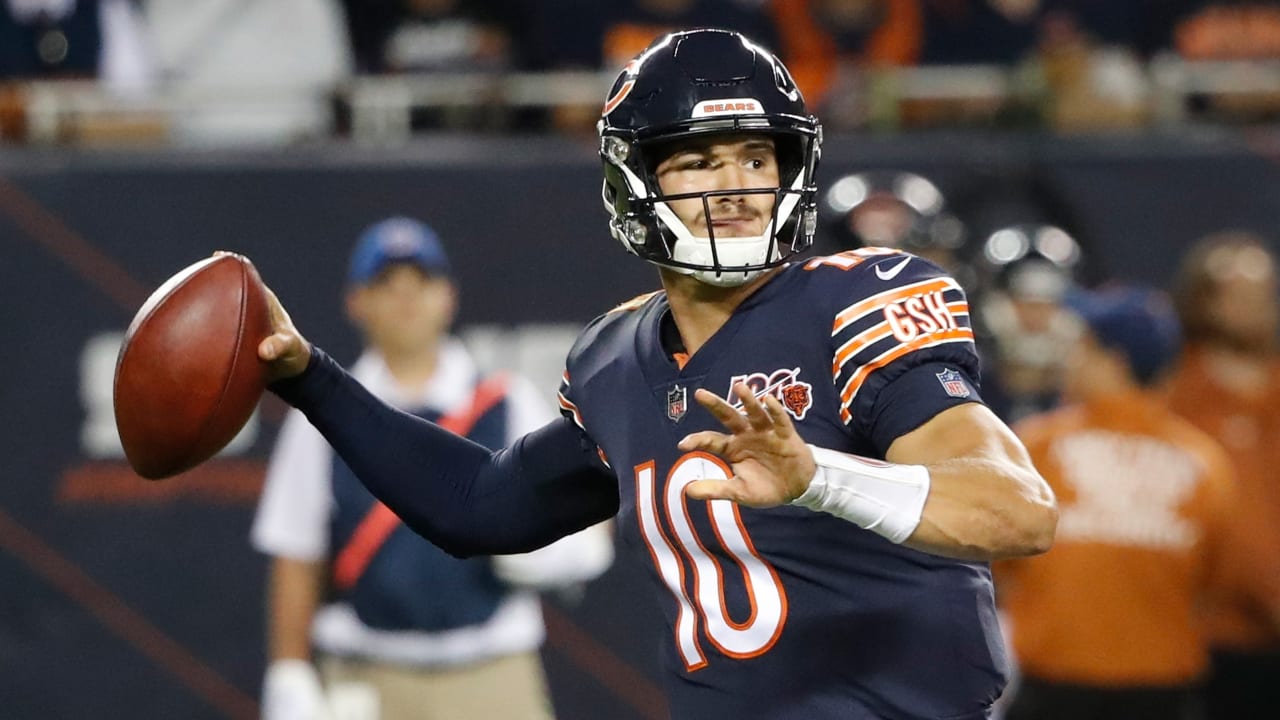 "Not usually against us," said a smiling Zimmer, who has seen Trubisky run 17 times for 83 yards in four career games against the Vikings.
Perhaps the most notable of those performances was in Week 11 at Soldier Field in 2018, when Trubisky had seven rushes for 40 yards, four of which moved the chains for the Bears. (Trubisky was credited with 10 rushing attempts in the game but had three kneel downs).
"He's like another running back," Griffen said. "If he feels the pressure, he can escape through the A gap, the B gap.
"We've got to do a good job containing him," Griffen added. "Just containing him and getting around him and sacking him and not letting him escape the pocket."
As far as Trubisky's passing ability, the No. 2 overall pick in the 2017 NFL Draft is coming off his best game of the season in Monday night's win over Washington. He completed 25 of 31 passes for 231 yards with three touchdowns, his first three scores of the season. He also had an interception as his passer rating was 116.5.
"He played good Monday night. He's very talented. He runs the football well," Zimmer said. "I think he sees things really well.
"You look at some of the thumbs up he's doing where he gets the coverage he likes or the defense that he likes or gets out of it," Zimmer added. "I think he's doing well."
Vikings Defensive Coordinator George Edwards added: "He really did a great job last week of identifying what they were trying to do coverage wise, putting the ball where it needed to be with the matchups that they were able to create. In the past you looked at him, he's got a good pocket presence where he's able to throw, he's able to run. Pull it down and run it after he recognizes what is going on. We've got our work cut out for us. We've got to do a good job with our rush plan, we've got to do a good job with our coverage down the field on the outside receivers and on the combinations that they're running inside."
https://www.vikings.com/news/vikings-defense-wary-of-mitchell-trubisky-mobility-bears-presnap-shifting