Pineiro not Bears' only special-teams star
2 min read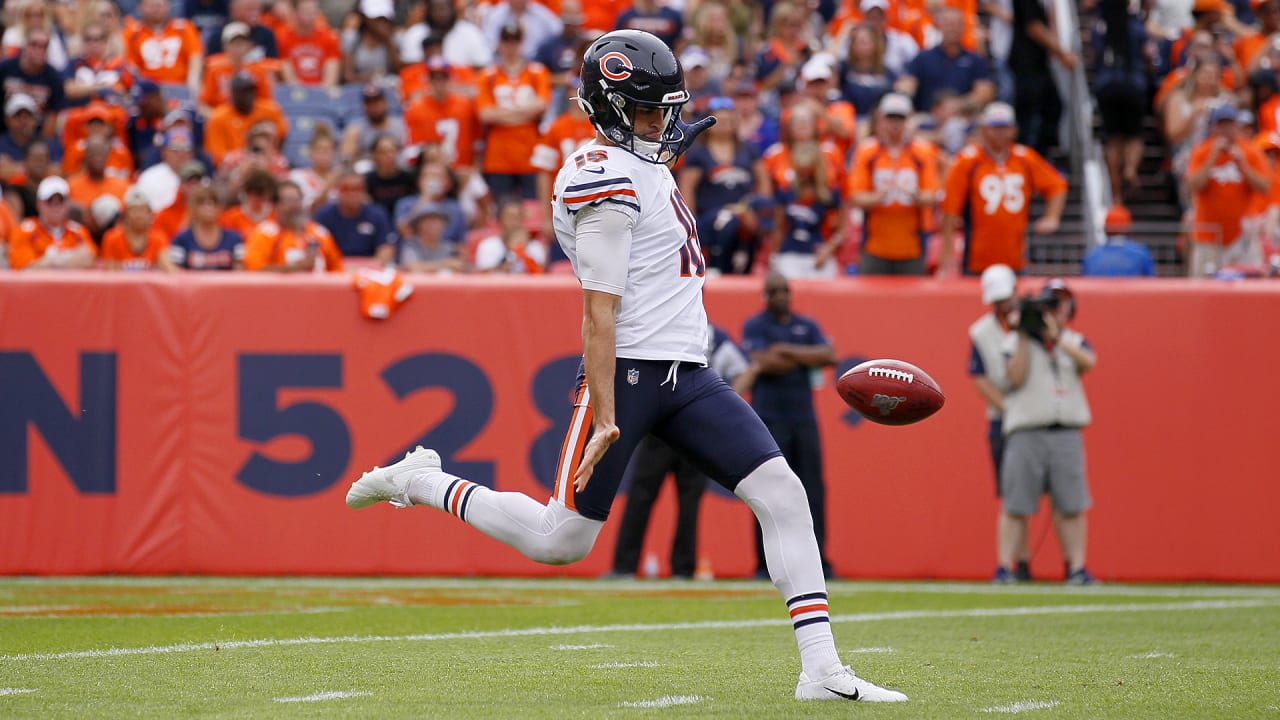 While Pineiro deservedly earned NFC special teams player of the week honors for his performance against the Broncos, he wasn't the only specialist who excelled in the game.
O'Donnell had arguably his best game in six seasons with the Bears, posting career highs in both gross average (57.4) and net average (50.4) on five punts while also booting a career-long 75-yarder. In the process, he eclipsed the team record for gross average in a game of 57.3 yards set on Nov. 16, 1952 by Fred Morrison in a loss to the Los Angeles Rams.
O'Donnell's booming punts helped the Bears win the field-position game, something that's often referred to as "hidden yardage." Two examples of O'Donnell flipping the field occurred with the Bears protecting a 6-3 lead.
Late in the second quarter, O'Donnell's 75-yard punt from the Bears' 22 was returned 10 yards, giving the Broncos the ball at their own 13. On O'Donnell's 61-yarder early in the third period, Joel Iyiegbuniwe stopped punt returner Diontae Spencer for no gain. The Broncos were also penalized for holding on the return, pushing the ball back to the Denver 15.
"It's huge," O'Donnell said. "It's flipping the field for the guys. Defensive guys come up to you and they say, 'It helps us play free when they're backed up like that.' So it's really cool to have an impact in the game as minimal as [most people] think punting is." 
Through two weeks of the season, O'Donnell ranks fifth in the NFL with a 45.5-yard net average and eighth with a 48.3-yard gross average. He already entered the year as the Bears' record-holder for best gross average in a career (44.9) and season (47.0 in 2017).
"I've been real proud of him," special-teams coordinator Chris Tabor said Monday night on the Bears Coaches Show on WBBM Newsradio 780 AM and 105.9 FM. "The other area where he doesn't get a lot of recognition is his holding. He did a great job [Sunday] getting some of those and spinning it around. My hat's off to him. He's a pro's pro and he just keeps getting better each and every week."
With Pineiro and O'Donnell leading the way, the Bears are off to an excellent start on special teams early in the season.
"A lot of the guys are fired up," O'Donnell said. "The room is awesome, a lot of returning guys. I just know that the young guys in the room are looking up to the older guys and that's just how the culture should be. That's how you breed success in this league."
https://www.chicagobears.com/news/pineiro-not-bears-only-special-teams-star