Offensive Line Opening 'More Creases' Than…
2 min read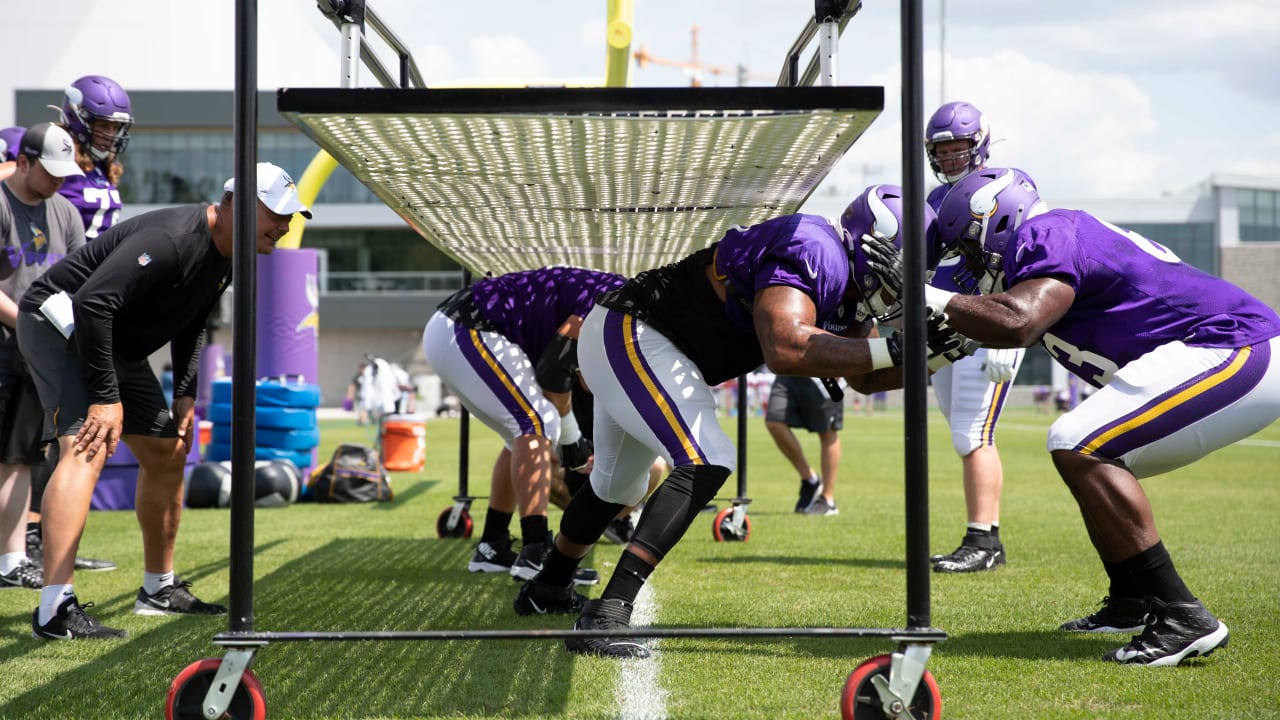 EAGAN, Minn. — The Vikings have been able to build on a relative level of continuity with offensive line groupings this offseason.
Aside from a few reps divvyed by Minnesota's coaches to projected backups, the Vikings rolled out these combinations, from left to right:
First unit: Riley Reiff, Pat Elflein, Garrett Bradbury, Josh Kline, Brian O'Neill
Second unit: Aviante Collins, Dakota Dozier, Brett Jones, Danny Isidora, Rashod Hill
Third unit: Storm Norton, John Keenoy, Cornelius Edison, Dru Samia, Olisaemeka Udoh
Tyler Catalina was signed last Thursday and has taken reps at tackle and guard but did not participate on Tuesday. The same was true for Collins, who has been sidelined since Aug. 1, and O'Neill.
The Vikings moved Hill and Norton up, and Dozier took reps at left tackle with the third unit.
"I don't think it's going to be too long with either one of those guys, so I don't think it will change that much," Vikings Head Coach Mike Zimmer said. "They had some good blocks in there today, some of the stuff that we've been practicing pretty good. Rashod, and Dakota at tackle there at the end. It may not be great in the first preseason game, but we expect them to go out and perform."
Unlike a year ago when Elflein was working his way back from a significant injury sustained in the NFC Championship Game and Collins was lost for the season during a practice, the continuity has helped Minnesota install its new offense.
"I really like the stuff that they're doing," Zimmer said. "They're changing up protections. As you've probably seen, the play-actions have been good, and part of that is you get some suck-up by the safeties and linebackers, but a lot of these, you're getting four hands on [defensive linemen], and you might be keeping an extra tight end in, so if you get that, the receiver's got a chance to run all over the field."
Zimmer said Kirk Cousins has "been throwing the deep ball really well."
"As far as the running game, I'm seeing more creases than I've normally seen," Zimmer added.
https://www.vikings.com/news/notebook-vikings-offensive-line-mike-zimmer