Offense provides defense ideal preparation
2 min read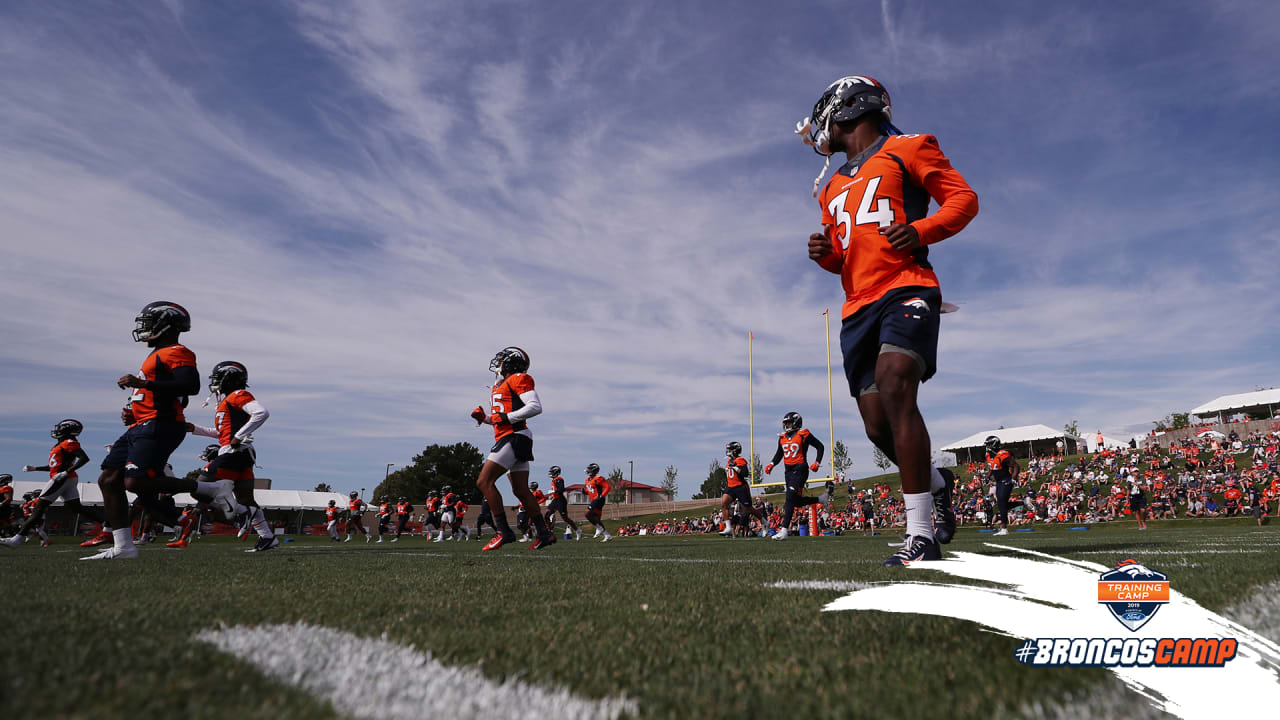 ENGLEWOOD, Colo. — As the Broncos' offense has found its footing in the last two weeks of training camp, the team's defense has come to understand why the offensive scheme can help prepare them for the regular season.
"I love this offense. It's that new-school type of offense that y'all see nowadays," defensive end DeMarcus Walker says.
From a defensive perspective, the offense requires pre-snap discipline to avoid overreacting to motion which is usually designed to deceive.
"Man, them dudes motion all day," safety Will Parks said. "They come out in so many different packages and it helps you as a defense when you see an offense like that, because you might not see nothing else like that again."
That's because this offense — and its predecessors — emphasize having the offensive linemen attack after the snap in the same manner, whether the play is a run or pass.
"It gets really annoying," Walker said, "but that's what you see nine times out of 10 during the season."
And nothing is more aggravating to Walker than the play-action bootlegs that are a staple of the scheme.
"The freaking boots. That's really annoying," Walker said. "But, hey, you look at the Rams. You even look at the Patriots. The Falcons, the 49ers, everybody does that a lot now, and it works. You've just got to assimilate."
Denver's quarterbacks don't often run out of the bootleg, but others will, starting Thursday in Seattle. Its defenders feel that their work so far against an offense that forces them to stay calm, avoid overpursuit and prepare for all possibilities will have them ready for what the Seahawks toss at them.
"You've got the real calm and simple offenses," Parks said. "Then you've got our offense, where you never know what you might get."
Which is what you have to expect in the NFL.
https://www.denverbroncos.com/news/broncos-day-14-camp-report-offense-provides-defense-ideal-preparation