Indianapolis Colts special teams coordinator talks…
2 min read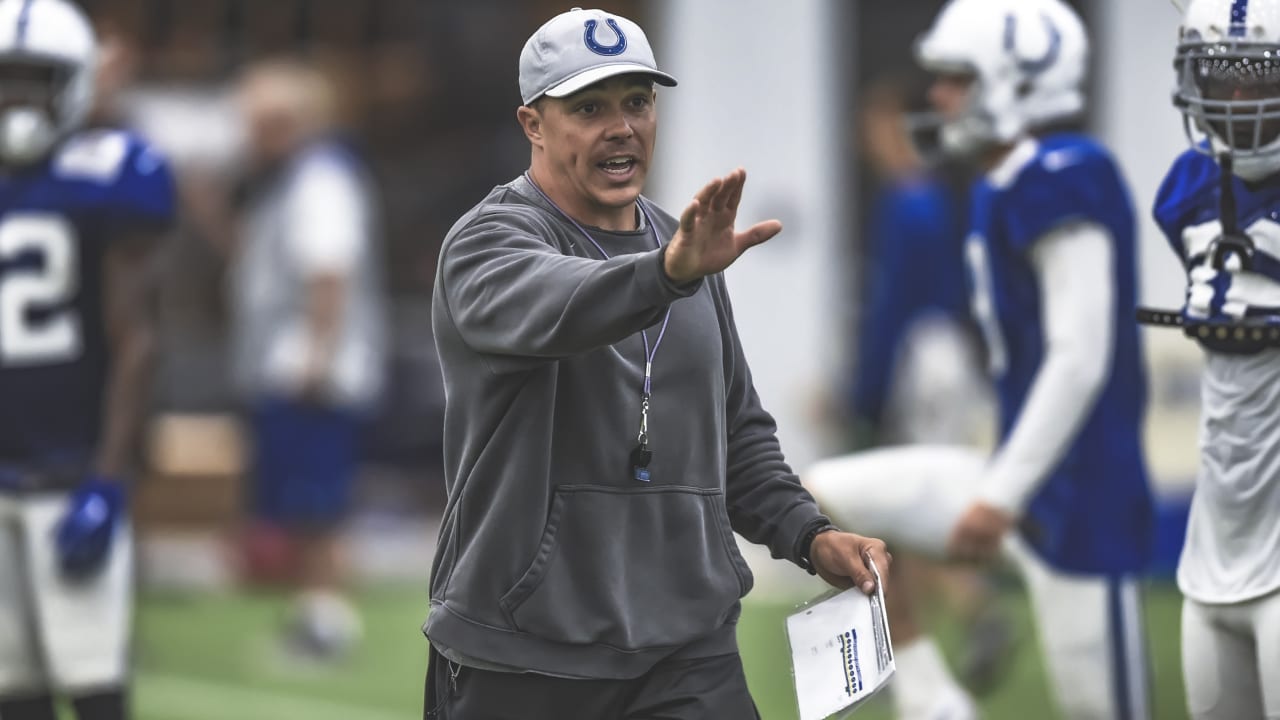 2. The Colts' league-leading punt return unit was sparked late in the season by Nyheim Hines: As a rookie in 2018, Hines got off to a rocky start returning punts during the preseason, and he admitted that he poor performance got in his head. Chester Rogers would subsequently win the punt returner job and had one of the league's best return averages in both 2018 and through the first 12 games in 2019.
But when Rogers went down with a knee injury Week 13 against the Titans, the Colts needed someone to step into that punt returner role — and they were confident that Hines had put in the work to get the job done.
Over the final five games of the season, Hines would log nine punt returns for 281 yards — for a mind-blowing average of 31.2 yards per return — and he had a record-setting performance Week 16 against the Carolina Panthers, returning two punts for a touchdown, and nearly taking a third punt to the house, and finishing with 195 total punt return yards on the day.
"I was jacked," Ventrone recalled of Hines' performance that day. "I mean, I think I almost beat him into the end zone on the second TD. He almost had three."
Ventrone commended Hines for his ability to work his way back from his early struggles as a returner — and it wasn't a coincidence, due to his hard work during the offseason, training camp and after practices.
"The one thing he did do well was he continued to work and trust the process," Ventrone said. "He didn't take on the role two years ago, obviously, but he worked at it — work, work, work. And then throughout this past spring and into training camp, we charted every punt that our returners caught throughout the entire training camp and the spring, and they did this on their own throughout the spring. Nyheim ended up totaling a crazy amount of balls — just under Chester (Rogers) in that area — so this kid developed, I would say, more consistency setting up on ball, trusting his hands.
"And when Chester goes down, now we trust him to go back there because he showed us through practice reps and his work ethic after practice that he could do it."
The Colts in 2019 not only led the league with a 17.4 yards-per-punt-return average — an astounding six yards better per return than the second-place New York Jets — but that 17.4 figure was the fifth-best punt return average in NFL history, and the best mark since 1961, when the Green Bay Packers averaged 17.8 yards per return.
https://www.colts.com/news/bubba-ventrone-adam-vinatieri-chase-mclaughlin-nyheim-hines-colts-podcast