Indianapolis Colts offensive linemen Quenton…
2 min read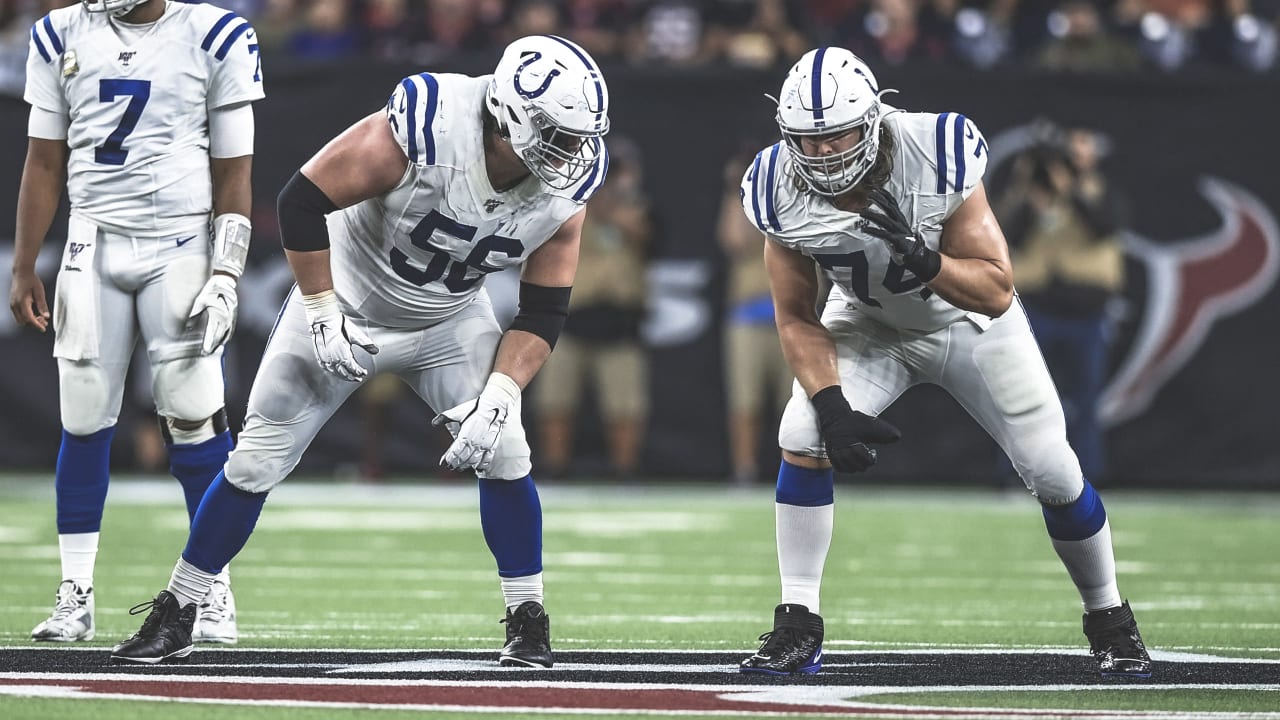 QUENTON NELSON | FIRST-TEAM LEFT GUARD
Per PFF: "By the end of his rookie season, Quenton Nelson was already playing like the best guard in football, and this year he backed that up with an entire season of stellar play. Nelson didn't give up a sack all season despite blocking for a quarterback with a tendency to hold onto the ball too long and invite more pressure than he should. His run blocking was also as dominant as you would expect, and the Colts should expect a series of All-Pro spots over the coming years."
In his second season, Nelson dominated his way atop PFF's grades all year. As a rookie, he was named Second-Team All-Pro by PFF, and now he gets the upgrade to First-Team. His overall grade in 2019 of 91.2 is much higher than last year's 76.7, especially as a run blocker (73.7 grade in 2018 compared to 90.1 in 2019).
PFF credited Nelson with just three penalties committed on the season, and 20 total quarterback pressures allowed — 18 hurries, two hits and not a single sack.
He was one of just 13 guards to have three or fewer penalties, one of five guards to not allow a sack and one of eight guards to allow 20 or fewer pressures. Among all offensive linemen, Nelson was one of 24 to allow 20 or fewer pressures and one of nine to allow no sacks.
Nelson received the second-highest overall PFF grade in 2019 among guards, and he was the top left guard. His 82.8 pass-blocking grade was sixth among guards, and his 90.1 in run blocking was second.
The second-year human highlight reel led a Colts rushing attack that ranked fifth in the NFL in carries per game (29.4), tied for fifth in run plays of 20-plus yards (14), seventh in rushing (133.1 YPG), tied for ninth in run plays of 40-plus yards (three), tied for 10th in rushing touchdowns (17), and tied for 11th in yards per carry (4.5).
PFF graded the Colts offense as the second-best run-blocking unit in the league with an 85.1 grade.
https://www.colts.com/news/quenton-nelson-anthony-castonzo-pro-football-focus-all-pro-2019