Hicks likely will be a game-time decision
2 min read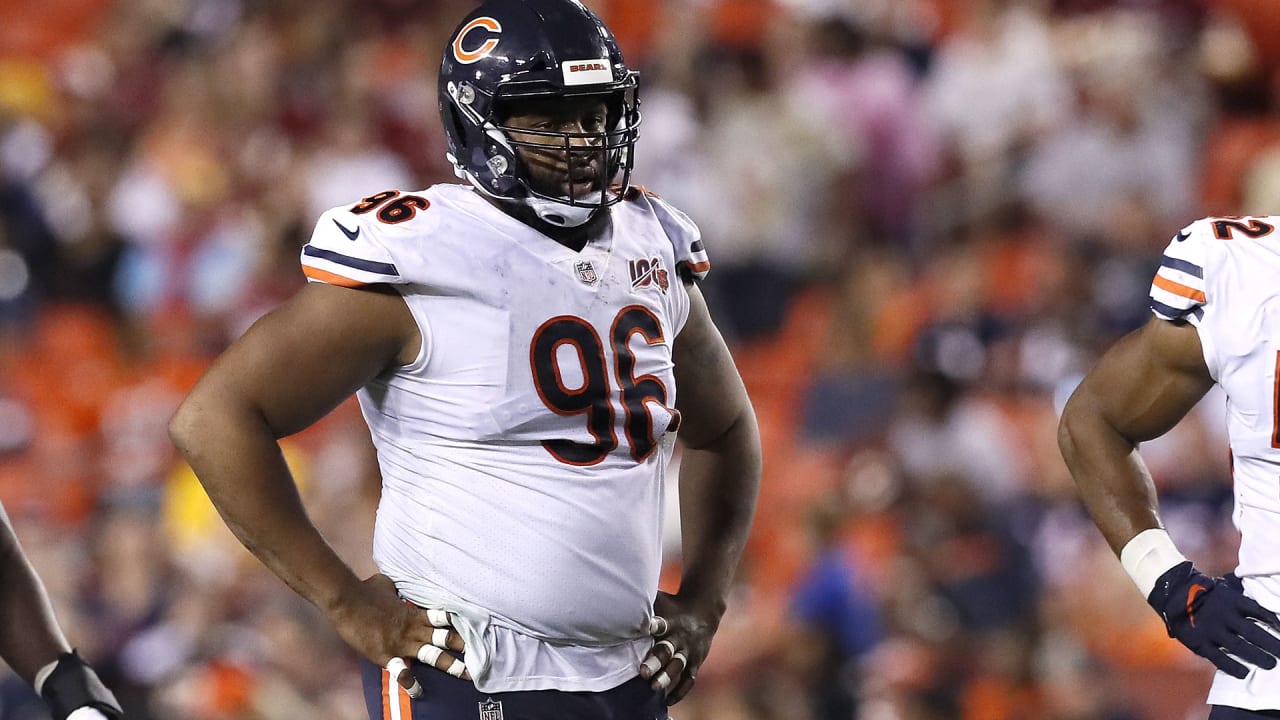 Hicks exited last Monday night's 31-15 road win over the Redskins after suffering the injury. Named to his first career Pro Bowl last season, the 6-5, 332-pounder remains an integral part of one of the NFL's best defenses.
Hicks' presence on the field obviously would provide a huge boost for the Bears Sunday when they face a Vikings team that boasts the NFL's leading rusher in running back Dalvin Cook.
Hicks helped the Bears sweep the season series from Minnesota last year for the first time since 2011 by recording nine tackles, 2.5 sacks and six tackles-for-loss in the two wins.
"You hope that when you're ready to go, you have him," Nagy said. "If you don't, you've got to have a plan for that. Regardless of who is out there, they're good with what they do at running the football. We schematically need to be solid and having Hicks out there certainly helps.
"We'll let these next couple days go by, we'll see where he's at and make a decision. They do a lot of good things in that run game. They're hard to stop. But I think our guys will be looking forward to the challenge."
Pineiro, meanwhile, continues to recover from a right knee injury he sustained last Friday in the weight room. He fought through the pain Monday night to make 5-of-6 kicks against the Redskins—1-of-2 field-goal attempts and 4-of-4 extra-point tries.
Special-teams coordinator Chris Tabor was pleased with how Pineiro—who was limping noticeably throughout the game—showed mental and physical toughness.
"Real proud of him," Tabor said Thursday. "I think that's another step in the right process. I was thinking about this the other night, we've been checking off boxes and trust me, there's a lot more boxes to check off, especially as the weather turns here. But that's a good sign. I'm proud of him for doing that, but we expect him to do that and he did it."
https://www.chicagobears.com/news/hicks-likely-will-be-a-game-time-decision