Devin Hester could be the next Bears Hall of Famer
2 min read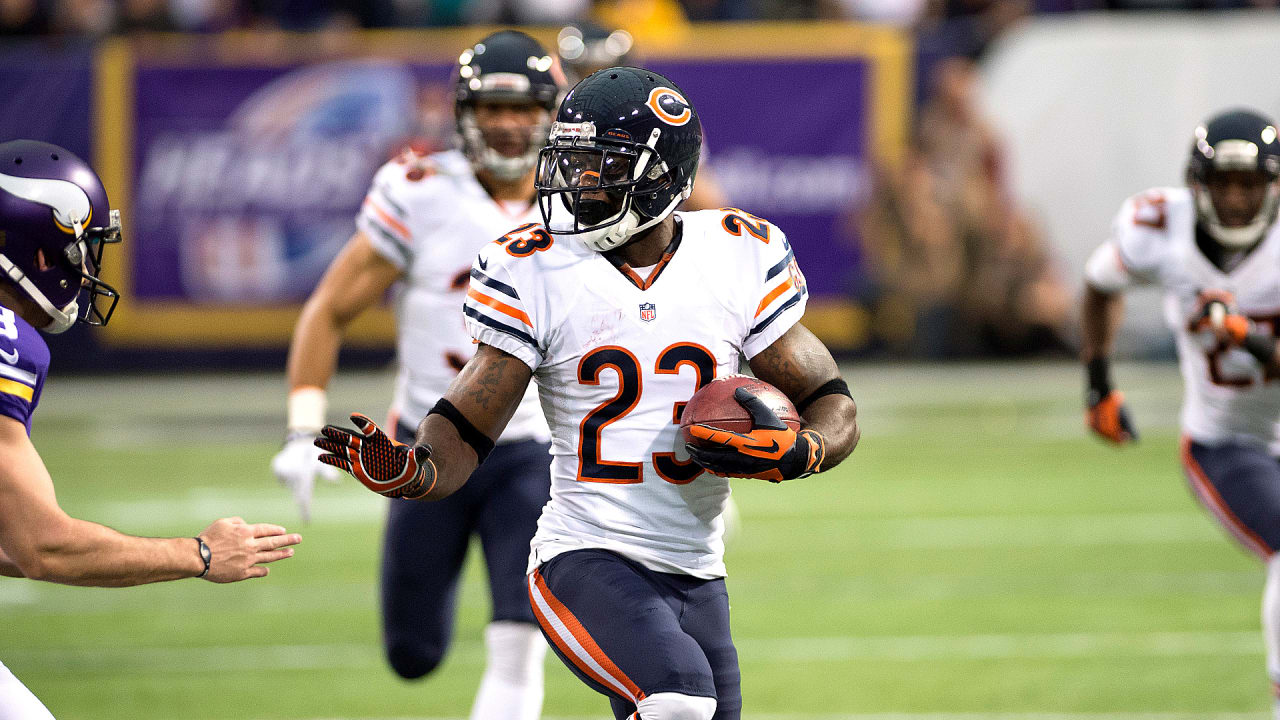 Selected by the Bears in the second round of the 2006 draft out of Miami, Hester was voted to three Pro Bowls, won 13 special teams player of the week awards and was named to the NFL's All-Decade Team for the 2000s by the Associated Press and ESPN.
Longtime NFL writer Dan Pompei, the Chicago representative on the Hall of Fame's 48-member selection committee, recently discussed Hester's candidacy on the "Mully & Haugh Show" on WSCR 670-AM.
"I think he's got a strong case for the Pro Football Hall of Fame," Pompei said. "However, the thing you have to realize with him, though, is there's never been a player like him inducted into the Hall of Fame. There's never been a return specialist. Very few guys have made it in as special-teamers at all; kickers, punters, anything. He's an outlier. He'd be a first. There's maybe some hesitancy when you've got a guy who doesn't fit the mold of other guys who've been in before him."
There are only two specialists in the Hall of Fame: Punter Ray Guy and kicker Morten Andersen. Steve Tasker, a seven-time Hall of Fame semifinalist who is widely considered among the best special-teams players in NFL history, remains on the outside looking in. But Tasker contributed more as a blocker and tackler than a returner.
"I'm hoping that Hester will be viewed a little bit differently because of his role," Pompei said. "As a returner, you were able to really have a great impact on games and I think that overcomes the fact that you aren't on the field for as many plays as an offensive or defensive player."
As the Chicago representative on the selection committee, Pompei is responsible for presenting the cases of former Bears players who are selected as finalists to his counterparts. He has been successful in his efforts with all four individuals he's discussed: Covert, Sprinkle, Brian Urlacher and Richard Dent.
In addition to Hester, other former Bears who could garner Hall of Fame consideration include Lance Briggs, Jay Hilgenberg, Olin Kreutz, Steve McMichael and Charles Tillman.
"You've got to get them in the room [as finalists] first before anything happens, and that's the biggest hurdle right now because none of them has ever been in the room," Pompei said. "It's not easy to get into the Pro Football Hall of Fame. But all those guys have outstanding resumés and I would like to have the opportunity to discuss them at some point."
https://www.chicagobears.com/news/hester-could-be-the-next-bears-hall-of-famer