D.J. Jones Credits Teammate Solomon Thomas for…
2 min read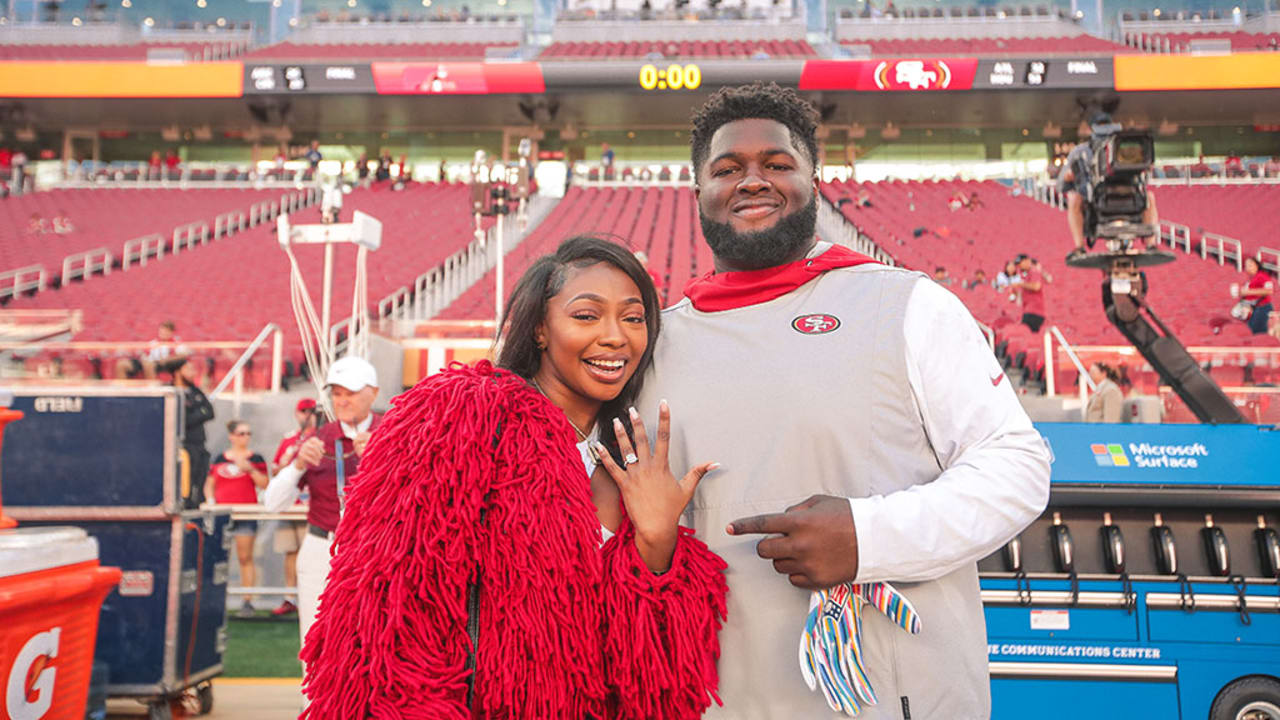 Jones and Thomas were both selected by the 49ers in the 2017 NFL Draft. The two have built a bond over the last three seasons both on and off the field. Thomas was an integral part of Jones' new chapter in life, just as Jones stood behind his teammate during the sudden loss of his sister in 2017.
"I'm drawn to people with good energy and a good spirit and that's what he's got," Jones said of his teammate. "I don't ever see him down. Even when he was going through what he was going through, he still had high spirits. That's why I rock with him."
The two have dealt with their share of highs and low, both personally and professionally. The 49ers are a mere season removed from their underwhelming 2017-18 campaign in San Francisco. Now, the 49ers and its improved pass rush is riding its first undefeated start since the 1990 season. San Francisco hosts a defensive line that sits at the top of the league in several categories including rushing defense, points allowed and total defense, a complete 180 from Jones and Thomas' first two years in the NFL.
"We're taking it day by day, but to see Solly grow throughout the years is something to see," Jones added. "My rookie year, if you would've told me I was going to propose, I'd say 'yeah right,'" Jones added. "If you would've told me we would be 4-0, I would've questioned you. But just to see us both grow and become better men and players, and to see this team accomplish what we knew it was capable of, its really cool to see."
https://www.49ers.com/news/d-j-jones-solomon-thomas-proposal-engagement