Burning Questions: Broncos vs. Titans
2 min read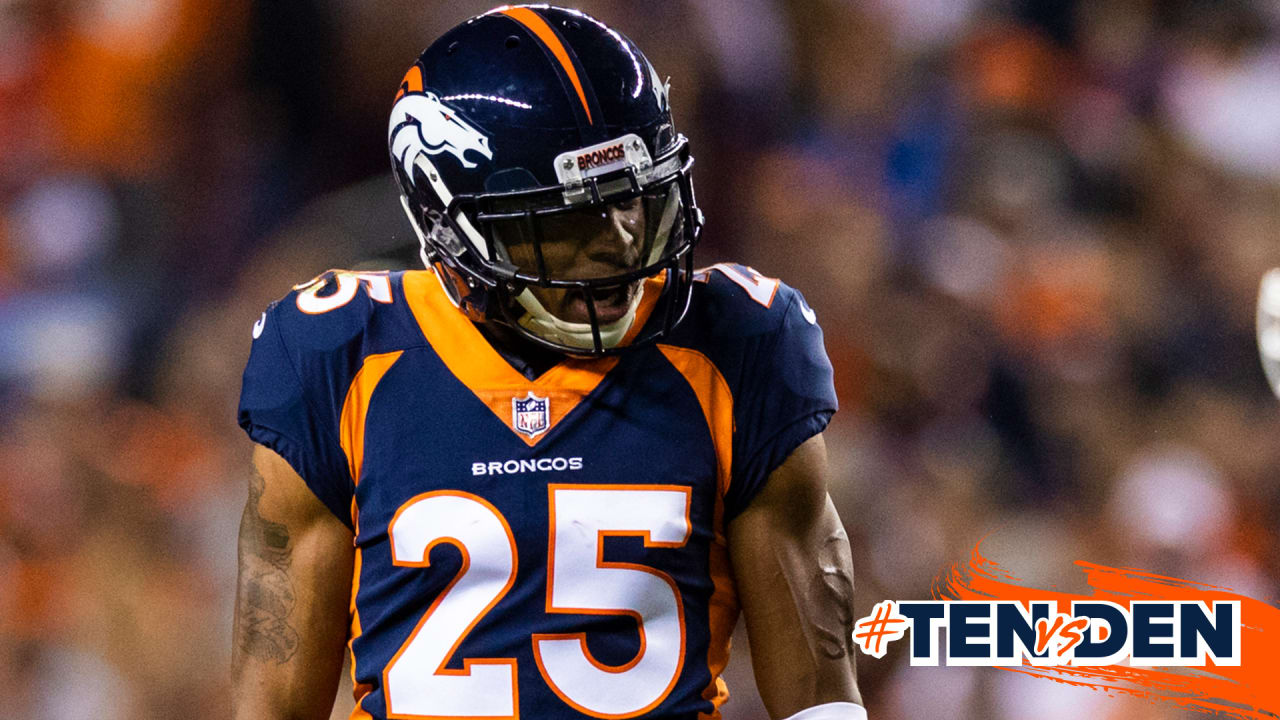 HOW DOES A BEAT-UP SECONDARY RESPOND?
Cornerback Chris Harris Jr. appears to be his normal dominant self at the cornerback position. The issue, it seems, is how the Broncos' cornerbacks line up behind him. Bryce Callahan has yet to play this season because of a foot injury, De'Vante Bausby was put on injured reserve this week with a neck injury and Duke Dawson Jr. is questionable for Sunday's game with a foot injury.
That could require Isaac Yiadom and Davontae Harris to fill in opposite Harris at cornerback. Yiadom, a second-year player, was flagged against the Chargers for a pair of penalties, and Defensive Coordinator Ed Donatell made it clear that the Broncos' first priority will be to play a clean game. 
"First thing, we're going to play penalty-free," Donatell said Thursday. "That's something Vic talked about from the beginning. You have to be assignment- and then technique-clean, and he did not do that, so we put in another guy." 
The Broncos signed veteran cornerback Coty Sensabaugh this week, and he could be another option at cornerback. Denver could also move Jackson to cornerback or nickel cornerback. Head Coach Vic Fangio, though, has made it clear he hopes to keep Jackson at safety.
Fangio has relatively simple goals for whichever player he chooses to fill in at cornerback.
"There's no corner in this league that pitches shutouts," Fangio said. "We just need to have good coverage, break up some passes and avoid penalties."
The Titans have just the 28th-ranked passing offense in the league, but the Broncos must find the proper combination in the secondary to ensure Marcus Mariota doesn't take advantage of the defense through the air.
"[Mariota]'s doing well," Fangio said Thursday. "He throws the ball well — particularly well outside the numbers. He's just running their offense. I don't see them or him being conservative or anything. He's done a good job of keeping it clean and avoiding the picks."
https://www.denverbroncos.com/news/burning-questions-broncos-vs-titans